ANTHROPOLOGY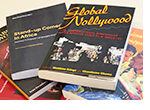 ANTHROPOLOGY
CEDITRAA was launched in 2021 as a joint project of the Rhine-Main Universities (RMU) alliance in cooperation with the Pan-Atlantic University in Lagos. The project aims to investigate cultural entrepreneurship in Africa and Asia and the role of digital media in the international dissemination of the related output.
---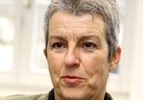 ANTHROPOLOGY
It was the first time that the title of "maalu naa" had been awarded in Nandom, in Ghana's Upper West Region – and it was bestowed on Professor Carola Lentz from the Department of Anthropology and African Studies at Johannes Gutenberg University Mainz (JGU). The title makes her a kind of chief, or, to be more precise, a "development chief" of a district that encompasses some 100 settlements with around 50,000 inhabitants.
---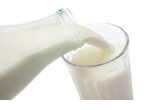 ANTHROPOLOGY
With their ar ticle on "The milk Revolution," Professor Joachim Burger and his work group at the Institute of Anthropology at Johannes Gutenberg University Mainz (JGU) managed to catapult themselves into the media headlines. But milk in fact only represents an incidental aspect of their research. Their real concern is the history of the settlement of Europe.
---